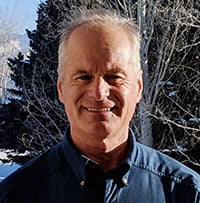 Montgomery & Associates (M&A) is pleased to announce that Paul Williams, P.G., joined its Salt Lake City office as a senior hydrogeologist effective February 25, 2019. He brings to M&A 30 years of experience in the areas of mining hydrology, mine closure, numerical modeling, surface- and ground-water quality, and water management.
Paul is a registered geologist in Wyoming and a certified professional hydrogeologist. He holds a bachelor's degree in geological engineering and a master's degree in civil engineering. Paul's extensive experience includes signing off as the qualified person (QP) for numerous 43-101 technical reports including three major feasibility studies. Read more about Paul's expertise here.
For more information about M&A and its operations in Utah, contact Paul Williams or Chris Cottingham.