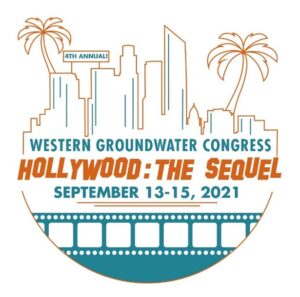 Montgomery & Associates (M&A) is a proud sponsor of and participant in the Groundwater Resources Association of California's fourth annual Western Groundwater Congress. Lisa Porta, P.E., water resources engineer, and hydrogeologists Pete Dennehy, P.G., C.Hg., and Patrick Wickham are speaking at this event, which will be held September 13-15, 2021, in Los Angeles. Lisa will also serve as moderator for one of the presentation sessions.
This year's event covers the following subjects: Water resources and development, groundwater management, contaminant assessment and remediation, and unique challenges and new opportunities.
On Monday, September 13, Patrick will present "Planning and Implementation of Groundwater Management Projects Using C2VSimFG, Corning Subbasin Groundwater Sustainability Plan." On the same day, Lisa will moderate a groundwater management session on SGMA Topics: Modeling.
Lisa's presentation takes place on Tuesday, September 14, and is titled "Inter-Basin Groundwater Sustainability Plan Development Coordination in the Northern Sacramento Valley."
Pete presents his talk on the final day of the conference, Wednesday, September 15: "A Robust Approach for Estimating Future Groundwater Demands in a Dynamic Groundwater Basin."
For more information on the conference and M&A's groundwater management services in California, contact Lisa.