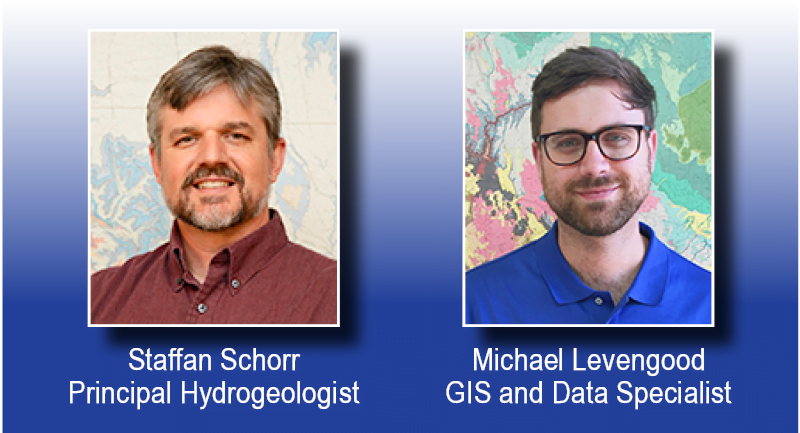 Montgomery & Associates (M&A) is pleased to participate in the Groundwater Resources Association (GRA) Conference, Groundwater Monitoring: Measurements, Management, and Applications. The conference will be held in Monterey, California, March 3-4.
Michael Levengood, GIS and data specialist in M&A's Denver office, and Staffan Schorr, principal hydrogeologist in the Tucson office, will present "Online Data Portal for Groundwater Sustainability Plans" during the session on Data Collection, Management and Curation. Also representing M&A at the conference will be Abby Ostovar, Ph.D., water policy specialist leading M&A's new Monterey office, and Nick Byler, hydrogeologist in the Sacramento office. M&A is proud to support this event as a Reception Sponsor.
This GRA conference is open to all but may be of particular use to those who regulate and manage groundwater resources. In addition to the technical content of the program the conference offers great opportunities for networking.
M&A professionals look forward to connecting with clients and collaborators at the first technical GRA Conference of the year. For more information about this conference, contact Lisa Porta, GRA director and technical committee chair. For more information about M&A's water resource planning services, please visit our services webpage.