For 29 years, M&A Tucson has provided food to families in need at its neighboring school, Holaway Elementary, during the holiday season. The effort was once again spearheaded by Leilani Bew, hydrochemist and long-time M&A employee.
This past week employees delivered 24 large shopping bags of food – mostly non-perishable items like vegetables, pasta, and soup – as well as 24 gift cards each in the amount of $115. Staff also added festive homemade cookies to the bags!
"This is really important to these families and one of the best things we do as a company," said Hale Barter, M&A president.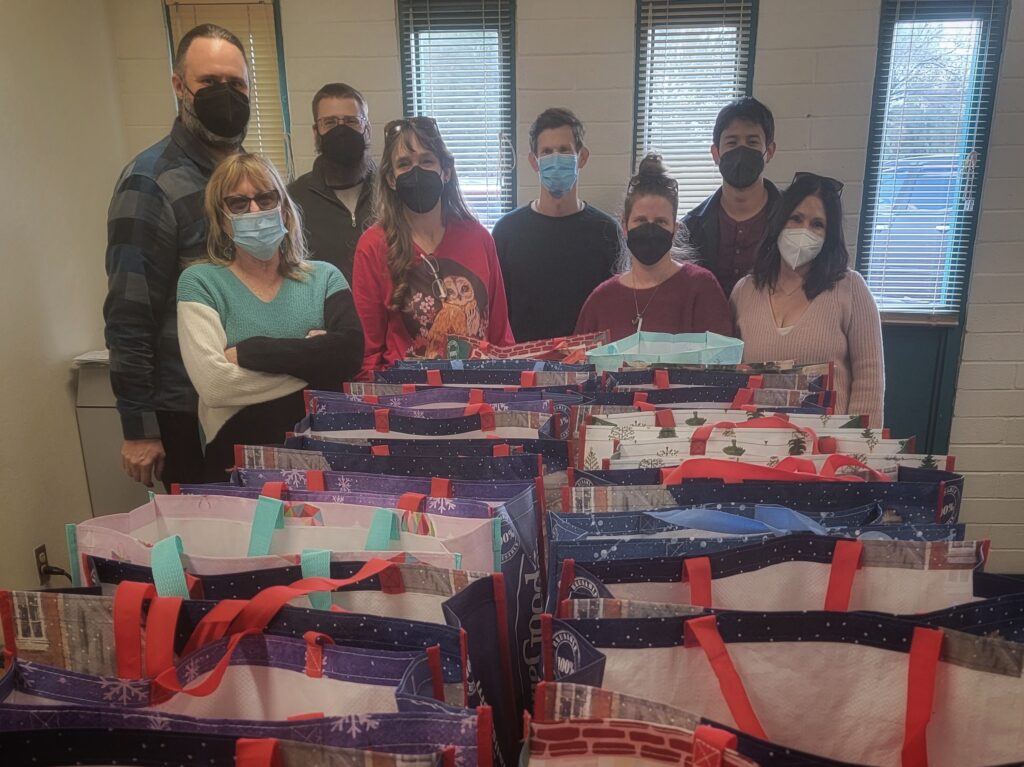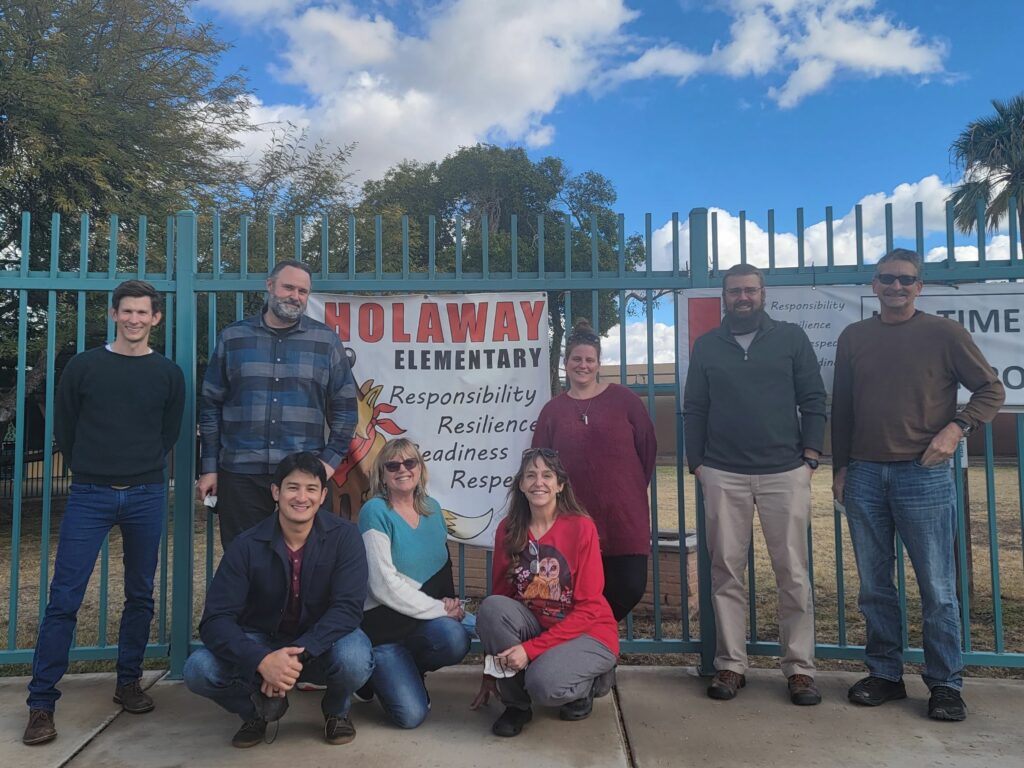 Top photo, from left: John Petti, Cynthia Stefan, Derek Groenendyk, Leilani Bew, Tim Bayley, Felicia Aalberg, Ben Paras, and Bonnie Gradillas deliver this year's bounty.
Bottom photo: Frank Demer (right) and the rest of the food delivery team gather near Holaway Elementary.