Pete Dennehy, P.G., C.Hg., senior hydrogeologist in the Sacramento office, is a proud contributor to the Winter 2023 issue of Hydrovisions, the official publication of the Groundwater Resources Association of California (GRA). He co-wrote "When the Wells Run Dry: Groundwater Impacts from California's Exceptional Drought" with colleagues in the water industry, Abhishek Sing and Azita Asadi.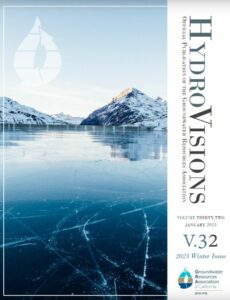 The article provides an overview of California's current drought conditions and highlights some of the measures being taken to mitigate the impacts and provide relief across the state.
HydroVisions is circulated quarterly to more than 2,300 groundwater professionals and interested parties throughout California. Read Pete's article and the complete winter issue of HydroVisions here.
M&A supports GRA through conference participation and board member service. Pete is a member of the GRA Technical Committee.