M&A employees from the Tucson office volunteered on a recent Saturday to help the Watershed Management Group (WMG) tackle the removal of an invasive species, Arundo donax, from along Tanque Verde Creek. Arundo drinks up to 3 to 4 times as much water as native desert plants, crowds out native species and habitat, and increases the risk of flooding and wildfire.
Since 2021, volunteers led by experts at WMG have removed over 20,000 pounds of Arundo – that's more than 10 tons!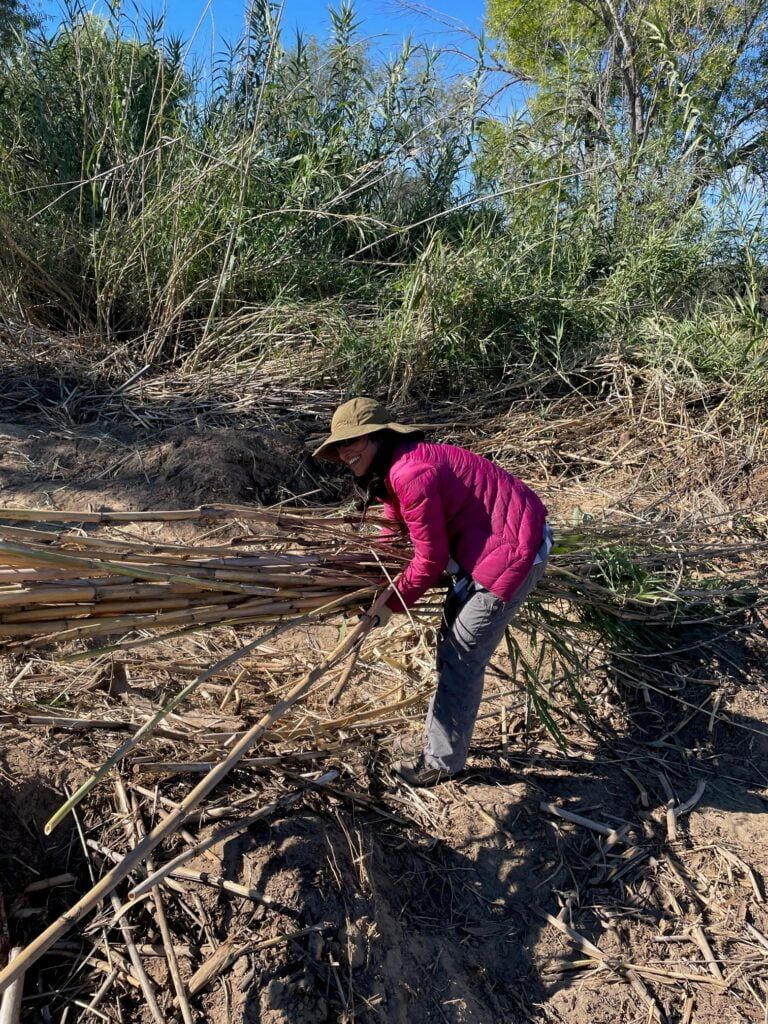 Hydrogeologist Vanessa Fernandes is helping to restore Tanque Verde Creek and enjoying her day!