Montgomery & Associates (M&A) is a proud sponsor of the University of Arizona Water Resources Research Center 2019 Annual Conference on Friday, February 1, 2019. This one-day event, which features presentations and panel discussions on how communities across Arizona are addressing their water challenges, will be held at the Black Canyon Conference Center in Phoenix from 7:30 a.m. to 2 p.m.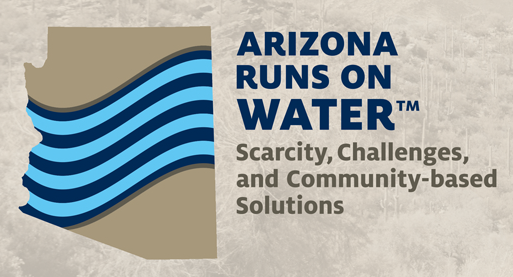 The theme for year's conference is Arizona Runs on Water – Scarcity, Challenges, and Community-based Solutions.
Visit wrrc.arizona.edu to view the conference agenda and to register. Registration at a reduced early bird rate is only available until December 21, 2018. Online registration is open through January 25, 2019. On-site registration will be available for a $10 additional charge.
As leaders in developing successful groundwater management strategies for multi-use basins in the western United States, our M&A team looks forward to connecting with water resource clients in Phoenix. For additional information, contact Juliet McKenna, principal hydrogeologist at M&A.