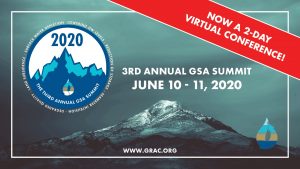 Montgomery & Associates (M&A) is a proud sponsor and participant of the Third Annual GSA Summit, now a virtual event held June 10-11, 2020. The GSA Summit is hosted by the Groundwater Resources Association of California (GRA). Rather than cancelling the conference during this time of social distancing, the GRA board and events planning committee decided to host an event where SGMA and groundwater professionals could connect and engage from the comfort of their own homes.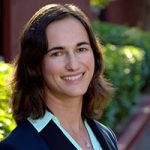 Lisa Porta, P.E., senior water resources engineer in M&A's Sacramento office, is on the GRA board of directors and is this year's GSA Summit chair. Since 2020 marks the fifth anniversary of California's Sustainable Groundwater Management Act (SGMA), Lisa will moderate the opening keynote session titled "SGMA: How did we get here, where are we now, and how do we move forward?"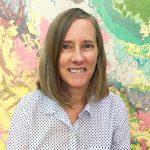 Georgina King, P.G., senior hydrogeologist in M&A's Oakland office, will moderate a panel titled "The Proof is in the Pudding – GSP Implementation and Data Gaps." Additional M&A professionals currently working on a number of GSPs will also participate.
Participants in the GSA Summit will have an opportunity to celebrate a significant milestone with the first round of Groundwater Sustainability Plan (GSP) submittals and exchange information, ideas, and best practices for successful GSP development and implementation. M&A supported the submittal of three GSPs earlier this year and is currently assisting with the development of GSPs in 13 other subbasins.
For more information about the GSA Annual Summit, contact Lisa. To learn more about M&A's California SGMA and water resource planning services, contact Derrik Williams.