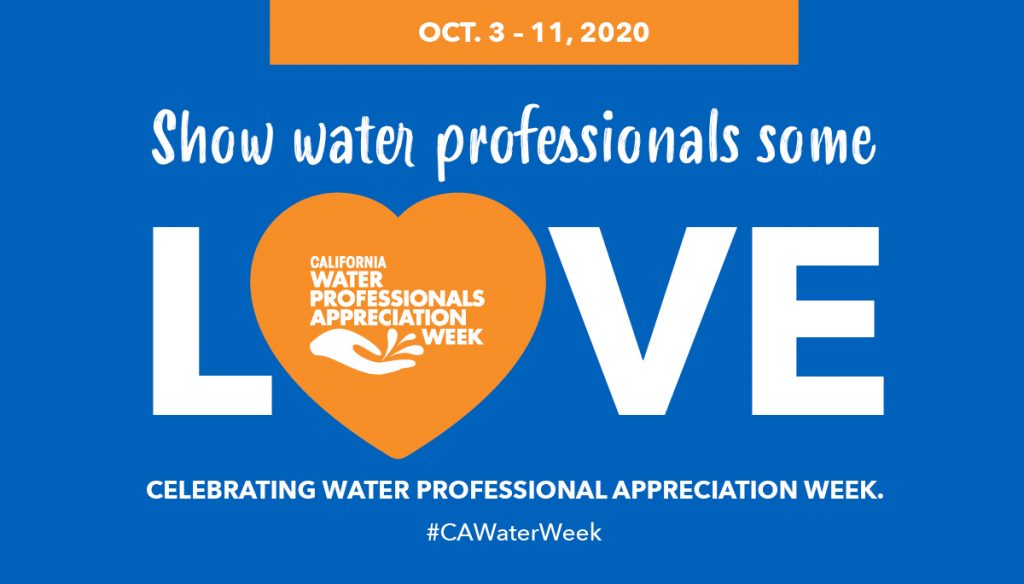 Montgomery & Associates is pleased to support California's fourth annual Water Professionals Appreciation Week, October 3-11, 2020. As a water resources consulting firm with a growing presence in California, M&A celebrates the essential role of water professionals and water providers. We appreciate the dedication of the highly trained scientists, operators, technicians, and other specialists working in the water industry.
Water Professionals Appreciation Week was established in 2017 by Senate Concurrent Resolution 80, by Sen. Bill Dodd (D-Napa). Recent labor studies estimate that 60,000 people work in California's water industry and it needs roughly 6,000 new employees each year due to turnover. The water industry offers a wide variety of rewarding career opportunities in hydrology and hydrogeology, engineering, biology, finance, business administration, law, communications and many more positions in high-demand occupations.
The measure was sponsored by a coalition of water associations led by the Association of California Water Agencies (ACWA), WateReuse California, California Municipal Utilities Association, California Association of Sanitation Agencies, and California Water Association. Under SCR 80, the annually designated week begins on the first Saturday of October and ends on the Sunday of the following weekend.
M&A was also proud to support a similar initiative in Arizona. The first and second Arizona Water Professionals Appreciation week were held in April 2019 and April 2020. Headquartered in Tucson, M&A's branch offices include Monterey, Oakland, Sacramento, and San Luis Obispo, California; Phoenix, Arizona; Elko, Nevada; Salt Lake City, Utah; Salta, Argentina; and Santiago, Chile.
For more information about California's Water Professionals Appreciation Week or our groundwater management services, contact Derrik Williams.