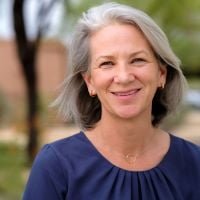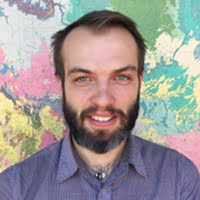 Principal Hydrogeologist Juliet McKenna, P.G. will present and moderate and Hydrogeologist Andrew Platt, GIT will present at the 96th Annual AZ Water Association Conference & Exhibition, May 9-11, in Phoenix.
Juliet's talk, co-authored and to be presented on May 9 with Kim Schonek of The Nature Conservancy, is titled "Opportunities for Stormwater Recharge in Arizona: Augmentation and Streamflow Benefits."
On May 10, Juliet will also moderate an Arizona Department of Water Resources (ADWR) panel titled "Updates and Insights from the ADWR Planning and Permitting Division."
ADWR monitors, plans, regulates, and permits the use of Arizona's groundwater and surface water. Managers of the Active Management Areas, Groundwater Permitting and Wells, Assured and Adequate Water Supply, and Recharge and Recovery sections will provide insider perspective on recent developments impacting programs and permitting processes important to Arizona's water resource practitioners.  Learn about issues of concern, new resources, and what is on the horizon, and bring your questions to this interactive session.
On May 11, Andrew Platt will present "Spinner-Flowmeter Surveys and Depth-Specific Sampling to Characterize Groundwater Quality Vertically Across a Well Screened Interval."
The AZ Water Conference is held in conjunction with the fifth annual Arizona Water Professionals Appreciation Week, which aims to recognize water professionals' role in ensuring clean and sustainable water supplies, to draw attention to career opportunities in the water industry, and to increase awareness of Arizona's unique water resources.
For more information about the conference or M&A's services, please contact Juliet. For details about Arizona Water Professionals Appreciation Week, visit arizonawaterprofessionals.com