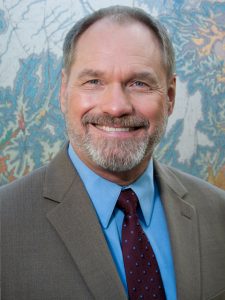 In March 2021, Montgomery & Associates (M&A) bid farewell to William (Bill) Victor, principal hydrogeologist based in Phoenix. Bill retired after a 43-year career, nearly 37 of which were at M&A.
Bill's knowledge, commitment, and dedication has contributed to M&A's success, helping to build the company both in size and reputation over the years. As the second person hired at our company, he was the driving force behind the opening of M&A's Phoenix office in 1993. Bill worked on numerous diverse projects throughout Arizona, Texas, and South America, including many high-profile Superfund investigations, water adequacy evaluations, environmental impact statement (EIS) studies, and mining-related hydrogeologic assessments. Bill earned a Bachelor of Science in geology from Northern Arizona University and a Master of Science in hydrology from the University of Arizona.
"Bill has been with us since the beginning and we want him to know how integral he has been to M&A's success and growth." said Hale Barter, president.
Dennis Hall, principal hydrogeologist who has worked alongside Bill for 34 years, said: "Bill has been a great mentor, co-worker, and friend throughout my journey at M&A. It's been a pleasure to share that journey with him. I will always cherish our shared memories."
In retirement, Bill looks forward to family-related and other pursuits. We at M&A thank Bill for his invaluable service and wish him the very best during the next chapter of his life.