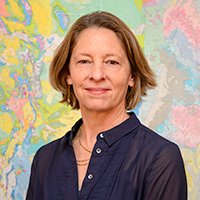 Montgomery & Associates has been active in the planning process and is pleased to support another phase of the University of Arizona Department of Geosciences Career Prep Series. Although in-person talks were held in 2019, the Fall 2020 installment of the series will feature virtual presentations. The third webinar in the series, "Water Resource Consulting: Why Geology Matters" will be presented by our own Leslie Katz, P.G., principal hydrogeologist.
The series was created specifically with University of Arizona Geosciences students in mind but is open to anyone interested. Participants will have the opportunity to explore the variety of career options available to individuals who graduate with a bachelor's or master's degree in geosciences.
The remaining webinars in the Fall 2020 Career Preparation series will be held via Zoom from 10 to 11 a.m. on the following Fridays.
10/16/2020: "Geologist Leap-Frogging Through Life: The World of Mineral Resources" with Doug Silver, Orion Resource Partners
11/6/2020: "Water Resource Consulting: Why Geology Matters" with Leslie Katz, Montgomery & Associates
11/20/2020: "Diverse Careers in State Geological Surveys" with Phil Pearthree, Arizona Geological Survey
Descriptions and Zoom links for each of the webinars are available here. Contact Shawna Matteson directly if you have any questions about this series or any of the individual webinars.