Senior Hydrogeologist Greg Nelson, P.G., will present at the Integrated Groundwater Modeling Center's MODFLOW and More Conference: Hydrologic Modeling in a Changing World, June 5-8, 2022, at Princeton University in Princeton, New Jersey.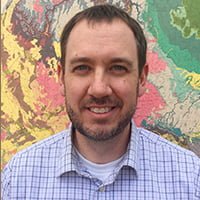 Greg's presentation, titled "Seawater Intrusion Modeling Along the Salinas Valley Coast," represents modeling work for the Salinas Valley Groundwater Sustainability Agency and Monterey County Department of Water Resources.
For more information on M&A's Salinas Valley Basin project or other groundwater management projects and services, please visit the website.