Cristian Avila, M&A Hydrogeologist in our Santiago, Chile, office, will present at XI Congreso Argentino Hidrogeología, October 25-28 in Bahia Blanca, Argentina.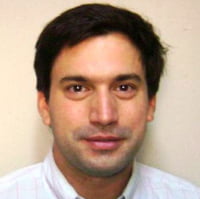 Cristian's presentation is titled "Hidroquímica de las aguas superficiales y subterránea que alimentan el Salar de Pastos Grandes, Argentina" (Hydrochemistry of surface and groundwater feeding the Salara de Pastos Grandes in Argentina).
For more information on M&A's services in South America, contact Mike Rosko, P.G., Vice President, or visit our website.