Tim Bayley, Ph.D., Principal Hydrogeologist, was recently asked to serve as a subject area expert for the Initiative for Responsible Mining Assurance (IRMA). He and other experts are working together to update current guidelines for conscientious mining relating to water management, the objective of which is to protect current and future uses of water.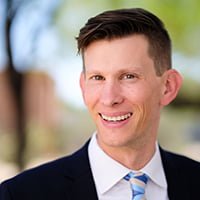 "Mining has always struck me as an odd industry because unlike most industries today there is no way to differentiate metals based on the standards of production," Bayley said. "Like an organic or fair-trade label, IRMA will certify mines that meet their standards for responsibility. My hope is that mines that meet IRMAs standards are able to achieve higher prices for their metals in the marketplace—like organic foods at the grocery store—creating an economic driver to incentivize mines to minimize the impact of their operations, which includes protecting our water resources."
Founded in 2006, IRMA measures responsible practices in mining across 4 principles: social responsibility, environmental responsibility (water management), business integrity, and planning for positive legacies.
For more information on these efforts, email Tim or visit IRMA's website.